Innovative
OAK: THE PLAYFUL, POWERFUL WOOD BURNER FOR ANY INTERIOR
Meet our OAK: our playful and environmental friendly wood burner. Oak perfectly combines style with functionality. A new generation stove, affordable for everyone. The unique feature is the flexibility. You can choose yourself the pedestal and the color of the cover. This way you can create a stove that perfectly fits your interior.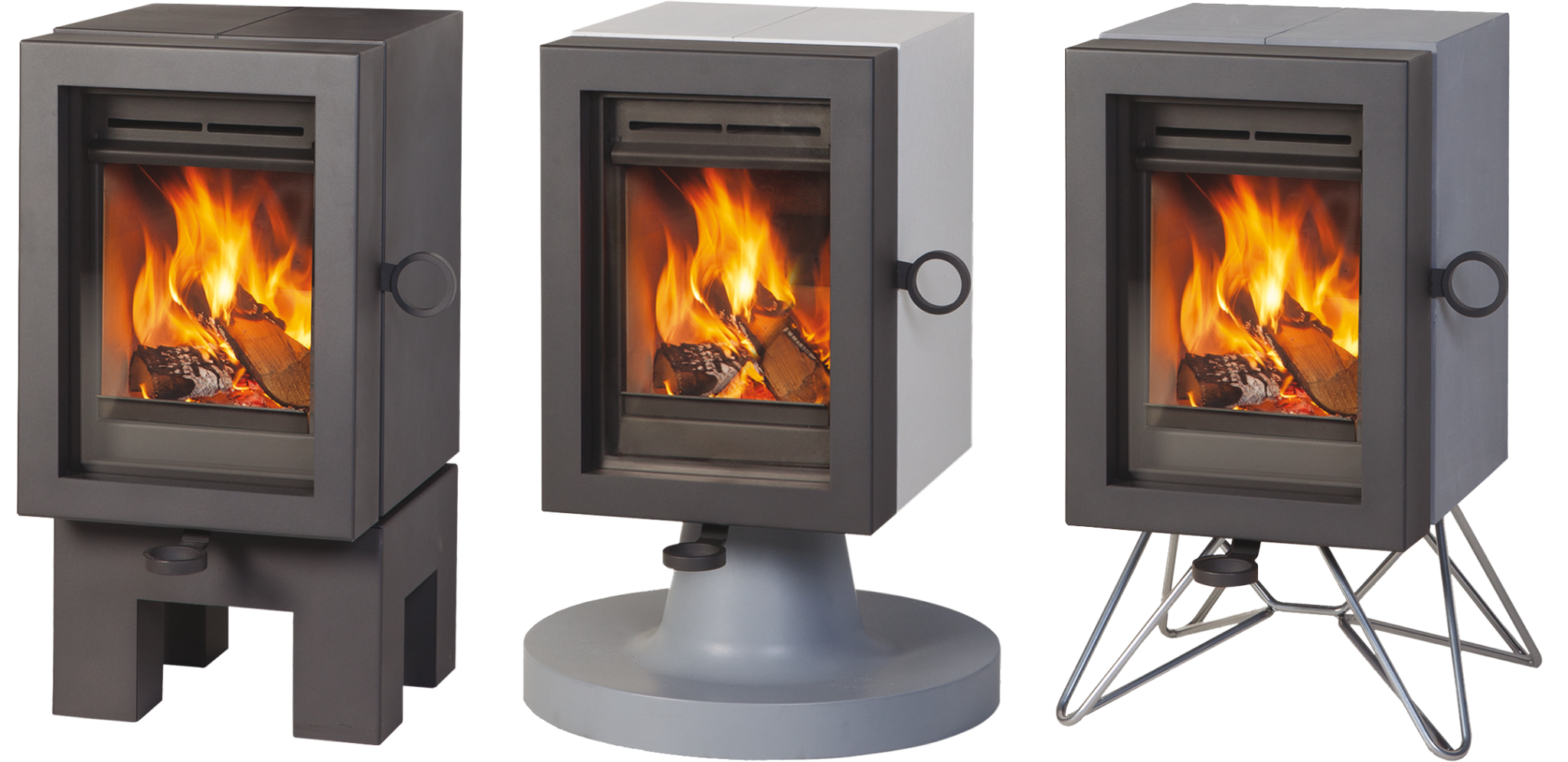 OAK smart
OAK is made to be an interior product. Therefore it is designed as a piece of furniture rather than a piece of equipment. Studio MOM's designer Mars Holwerda of Arnhem explains: "The Oak is made of honest materials. The cover is made of exclusively coloured concrete available in various colors. You can choose from different pedestals made out of steel, wood, concrete or steel wire. This way you can create your own Oak."
OAK typical Dutch
The OAK is made in our factory. For this unique product, Wanders worked together with other local companies. The various parts are therefore from solid Dutch quality and are manufactured within a radius of 20 miles within the Achterhoek region.
OAK high efficiency
The heat of the fire is absorbed by the inside of the OAK and results into long -lasting radiation of its warmth. That is because the interior parts are made of a special kind of concrete called VUMOT. VUMOT  has an extraordinary appearance, beautiful colour options, excellent warmth absorbing qualities and is resistant to extremely high temperatures. Additionally the warmth reflecting glass pane, the compact interior, the efficient circulation of the flue gasses and the self-closing door result in the highest possible output. Furthermore the OAK is "cradle to cradle": all materials are recyclable.
OAK unique
OAK is playful, small, simple, affordable, flexible and Stylish. The ingenious combination of qualities and materials used make the stove unique. Be surprised and seduced by this exceptional, powerful wood stove.